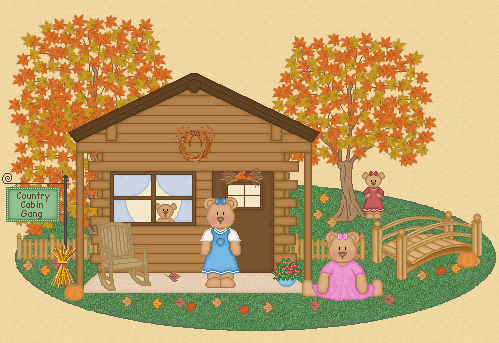 Rules and Terms !!!



I feel that every group must have some
rules and guidelines to go by
And these are the rules I have set for Country Cabin Gang
In order to sign up you must agree
to follow these very few and painless yet important rules !!



1) Your site must be Family Safe !!
That means no Pornography or Profanity of any sort

2) Your site must contain content (In other words more than just a page of links)

3) Participation... Pleae feel free to participate as much or little as you would like.
I totally understand that we all have busy lives...
Just please remember as with any group
the more participation we have the more fun the group will be
And I will always try to have things available for you to do

4) Please remember that I am always willing to listen
to any comments, suggestions, or ideas
that you may have when it comes to this group...
So feel free to speak up...

5)You MUST ALWAYS give credit for the graphics
used on your site.. this means placing
a logo on the same page as the graphic linked back to artist
for proper credit
You will be notified 1 time only if I catch you using graphics without credit
and then I will have no choice
but to remove you from the group...

6) *new rule* added 05/11/02
You must first sign up to be a member of the webring
In order to join in any of the e-mail groups we have.
This includes the PSP Group
Cabin Gang Graphics

7) *new rule* added 09/21/02
I don't require that you join us in e-groups.
Though I sure hope you will *smiles*
But, I do need to ask that every member join
A announcement group
This is only used for Annoucements
So that we can keep you informed of what's happening in this group
Afraid this is a must when you become a member.



Click to subscribe to CCGAnnouncements


8) Upon Joining you will be asked to please
go here and fill out the form on this page


Members Form



Well I think that about does it for now .. See that wasn't so bad
However I reserve the right to add too or modify these rules at anytime..
Thanks so much for your time and understanding
Tams & Sassy







This set was made by Sassy
For Country Cabin Gang
With Tubes by
Sassy ... Sherie