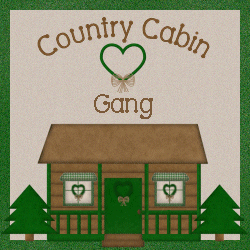 Secret Cabin Sisters

Hi Everyone !!!
Welcome to a new activity for the group
Secret Cabin Sisters !!
What happens here is
your given a member to spoil for the month
and in return
someone will recieve you as a Cabin Sister
to do the same
Sound like fun ?
Then just mail either Sassy or Tams
To sign up for this wonderful Activity
What we need is your
Name
Website Url
E-Mail Addy
Favorite Collectables

All signups are needed by the 29th of each month
You should recieve your
Secret Cabin Sister
sometime during the first week of each month.