Greetings Gang !!!

Welcome to Country Cabin Gang's Christmas Celebration.
Here you will find some wonderful
Christmas Poetry sent in by our members.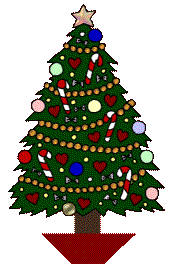 Cozy Christmas Memories

As I sip on my hot cocoa
I watch the snow as it falls
Memories of Christmas's past
Are so easy to recall.

Lil brother is fast asleep
As he dreams of Santa's sleigh
And all the goodies he hopes to recieve
On this very special day.

Mom's in the kitchen
Scents of Christmas spice is in the air
I can almost taste the cinnamon now
In the goodies of love she shares.

Dad is hanging the wonderful Angel
That adorns the top of our tree
As I stand there to hand her to him
His blessed eyes looking down at me.

Things have changed so since then
For lil brother is almost grown
Dad has gone to be with the Angels now
Which leaves mom working hard at home.

But at Christmas we'll always join together
Never letting life getting us down
For on this blessed holiday season
Our cozy christmas memories are always around.

© 2002 Tamatha Perkins Guthrie








Special thanks to Kori
For making this special Christmas set for us.

This page created by Tams for members of Country Cabin Gang
Nothing on this page is available for download.

All poetry or writings hereby remain the © of the credited artist
And are not to be used without permission.